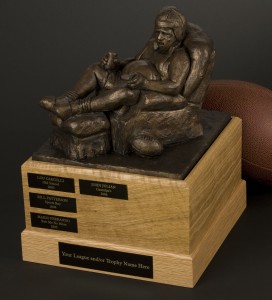 This post is simply to put a little fire under the asses of all the league commissioners out there who take procrastinating to a whole new level. You know who you are.
I hate to say it but it's inevitable that I'll hear, "hey Dave, can you get our trophy out to us by our draft? It's this weekend."
Guys who have ordered from me in the past know that I do my very best to make that happen. After all, having your trophy on draft night is what it's all about. However, I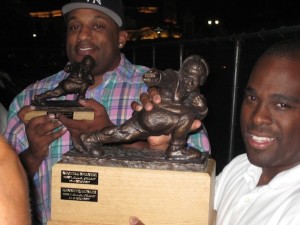 have a feeling that some leagues have been putting off ordering their trophy because they wanted to see when the NFL lockout was going to end. Well, it's OVER! Football is coming and so are the early orders.
Here's to hoping you're one of them.
Dave