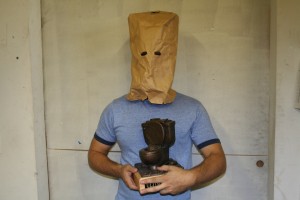 This season I unfortunately understand what it feels like to be in the running for my fantasy football league's loser trophy. And take it from me- it's not something you want to experience. Ours is called "The Loudini" and it's the first time I can remember that I may actually end up on it. To make matters worse, I won my league last year and could be the first owner in our league's history to go from first to worst. Not good.
However, I also realize now first hand that a loser trophy changes the dynamic of your league forever. No guy wants his name on that piece of hardware for all eternity and each owner will do whatever it takes to make sure it doesn't happen. I guarantee that everyone in your league will fight to the bitter end even if teams have been stuck in the cellar all season. I know I have.
So as this regular season comes to an end and I desperately scratch and claw for the last playoff spot in my league, I also pray to the fantasy gods that I will not end up on "The Loudini".
I don't think my pride could handle it.
Dave