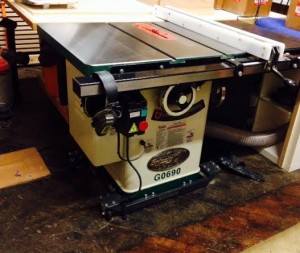 These are  exciting times at FantasyTrophies.com.  I recently moved into a larger space in Brooklyn, which in itself should be reason to celebrate, and I've been busy setting up shop ever since.    From assembling my new Grizzly table saw to building storage for all of my inventory and supplies, I've definitely been putting in some extra time at "work."  I wouldn't have it any other way though.  I can honestly say that I haven't been this pumped about FantasyTrophies.com since my days of making trophies in my parent's garage back in Cleveland, Ohio.  It's also been amazing to hear from past customers on how my trophies have completely transformed their fantasy leagues and BS-ing about this fantasy football season.
So keep checking in and stay in touch.   I'll try to keep you posted on the latest things happening around the shop and anything else FantasyTrophies.com related.
Take care and hopefully your team is poised to make that championship push.
Dave