This step by step guide is to show you how to fix The Throwback trophy, but the process works on ANY of our trophies and with most breaks.
MATERIALS NEEDED: Rag, 5 minute CLEAR epoxy, a black sharpie marker, a flat head screwdriver for mixing and dabbing epoxy, scrap piece of cardboard for mixing epoxy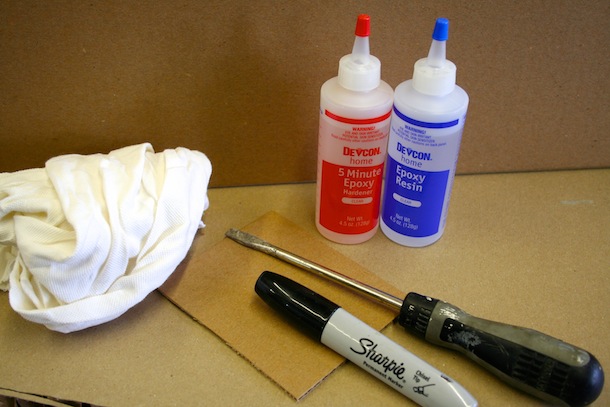 If The Throwback breaks it usually happens at the ankles. First rule to prevent breakage: keep a close eye on your wife or girlfriend. Their hatred for these trophies runs deep. Second, follow the proper packaging instructions when shipping the trophy. (click here)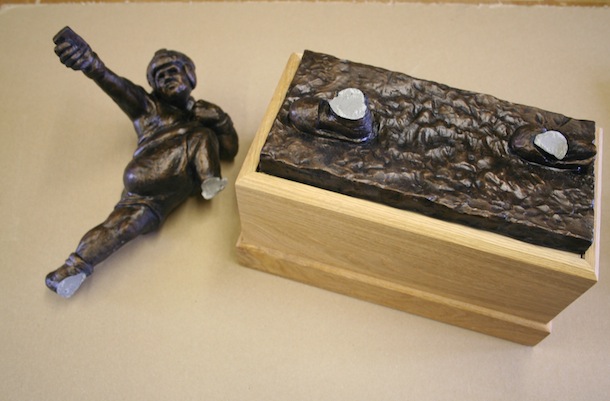 STEP 1: Color ALL of the broken edges with a black Sharpie marker. This will help to disguise the crack. (only the first 1/8″ or so is necessary)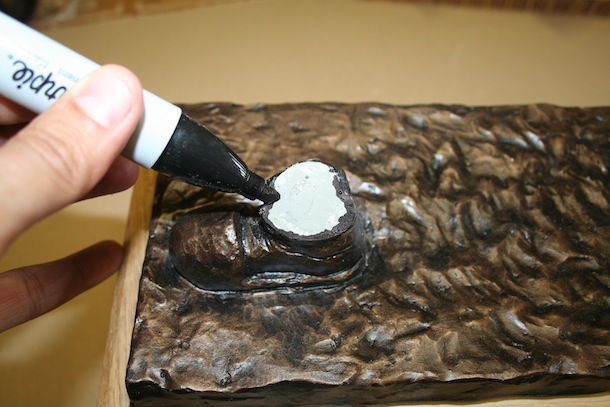 STEP 2: Squeeze out about a dime size portion of both A and B of the 5 Minute Clear Epoxy on a scrap piece of cardboard. (you can buy the epoxy at any major hardware store)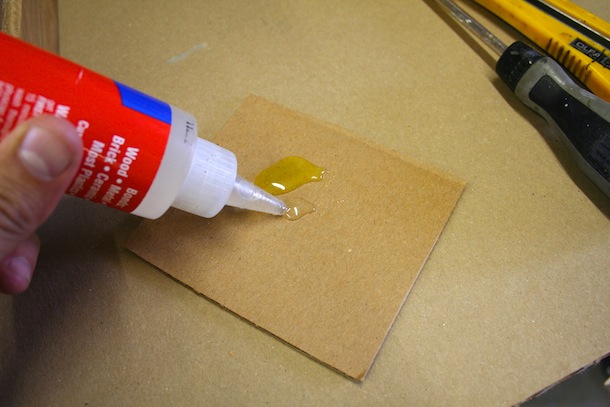 STEP 3: Mix A and B of the epoxy together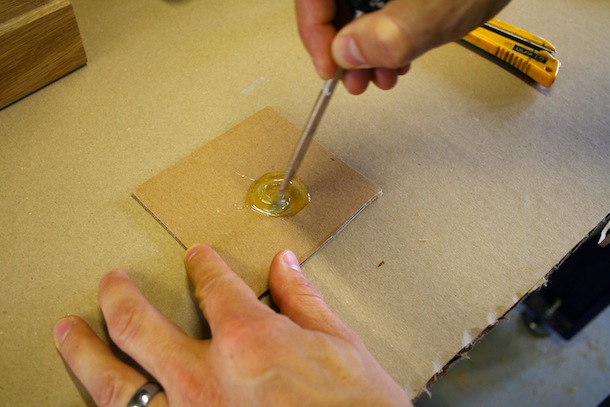 STEP 4: Dab a small amount of epoxy on broken parts. NOTE: Do not put too much epoxy on parts because you want to limit squeeze out when the parts are connected.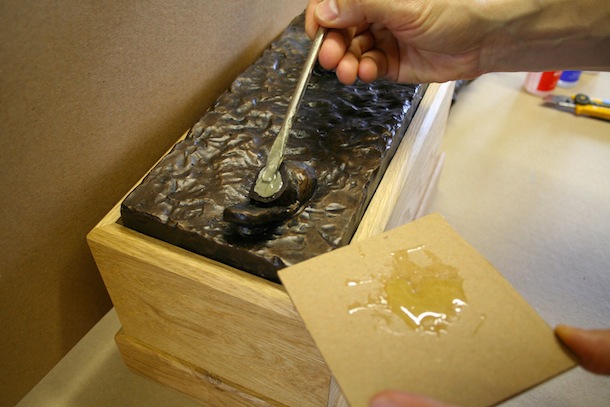 STEP 5: Bring the broken parts together. You may need to hold the parts together for awhile depending on where the break occurred.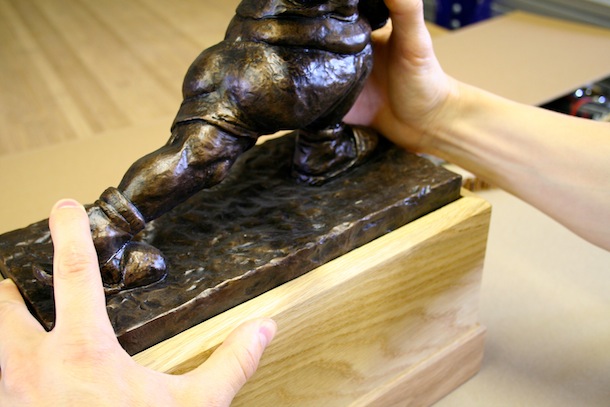 STEP 6: If squeeze out does occur, let the epoxy set up for about a minute or two and then wipe away with a clean, lint free cloth. Try to not smear the epoxy too much.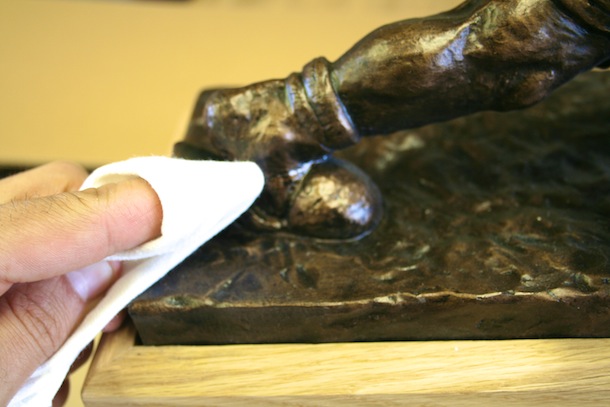 STEP 7: Hold in place if need be. Once the epoxy is fully hardened you are finished.