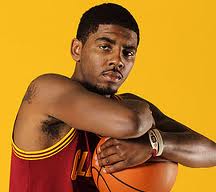 As a Cleveland Cavalier fan you look forward to days like today. Days that can change your franchise forever and a chance to catch lightning in a bottle. It's sad, but any day that has something to do with a draft is a big day for a Cleveland fan. Other cities have playoff games to look forward to and legitimate chances at championships. Cleveland has the NBA lottery and the draft. Unfortunately it seems, over the past few decades, that the fans would've been better off making the picks themselves rather than trusting the powers that be. There are exceptions to that belief of course. Fans had total faith that the franchise couldn't botch the picks of Lebron James and Kyrie Irving. It's hard to screw up the #1 overall pick these days unless you're the Portland Trailblazers. However, Cavalier fans know all too well how easy it is for their team to drop the ball after the top few picks are off the board. Players like Luke Jackson, Dajuan Wagner, DeSagana Diop, Trajan Langdon, Vitaly Potapenko, and Bob Sura aren't exactly household names. It's easy to see why words like faith and trust aren't used when describing the feelings of Cavalier fans when it comes to the NBA Draft.
Hopefully tonight though can help to change that when Nick Gilbert, son of Cavaliers owner Dan Gilbert, takes the stage again at the NBA Lottery. Cavs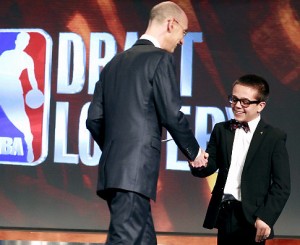 fans everywhere will be tuned in to see if lightning in a bottle can happen two years in a row and the kid with the dark rimmed glasses can walk away with the #1 overall pick once again. After all, it's all we have to look forward to this time of year.