The NBA season is over and now the most anticipated off season begins. Being that I'm a transplanted Clevelander now living in Brooklyn, it's been brutal having to listen to all of the talk about how Lebron is coming to the metro area. It hasn't just been from Knick fans but also from fans of the Nets. Yes, the Net fans are convinced Jay-Z can persuade The King to play in Jersey. One of the radio stations here even has a "countdown to Lebron" segment. It bombards me wherever I go. I have people actually ask me if I want to see Lebron join the Nets because they'll soon be playing in Brooklyn. Sure, why not just move the Browns to Brooklyn too? Hey, maybe save on moving costs and get the Indians to join in the parade.
I wouldn't want Lebron to play here even if I was given season tickets to the Knicks and I could sit courtside next to Spike Lee. (Actually sitting next to him would be more of a deterrent than a bonus) Lebron is pretty much the only thing Cleveland fans have right now to be truly excited about and the thought of him playing in New York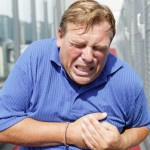 makes me as ill as when Elway went 98 yards or when Byner coughed it up on the goalline. The Indians stink and the Browns are in their 10th year of rebuilding. (Rome took less time to build) Lebron is really the only reason to head downtown these days. Well, I take that back. If you have a heart attack you may want to go to the Cleveland Clinic. The sad thing is, I have a feeling if Lebron leaves Cleveland a lot of people might be doing just that.