Our latest Wall of Fame Photo Contest entry.
Liza Gustafson.
Winner of the 4th String League Rodney "Papa Bear" Thompson trophy – The Braggart.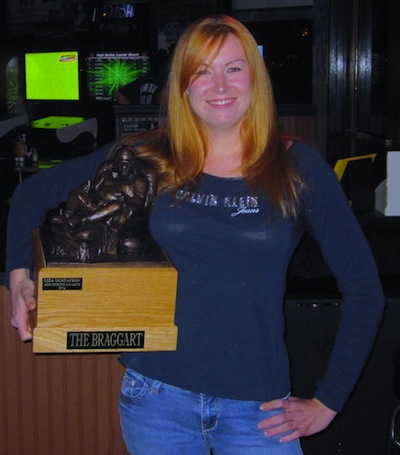 Our second annual Wall of Fame Photo Contest is almost over.
All entries must be in by March 31, 2011. Just take a photo of you, your league or league champ with your trophy and send it in to me. (Dave@FantasyTrophies.com)
The league that sends in the best photo will win a FREE trophy. The choices are between the Mini Armchair Quarterback, Mini Throwback or Ultimate Loser large base.
Good luck and get those entries in.